Blog
David Jackson starts an exciting new chapter
31st May, 2014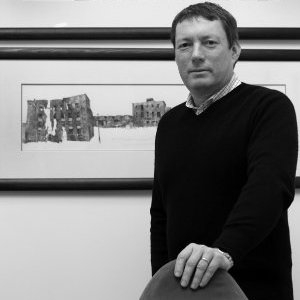 Jackson & Partners is the next exciting chapter in an enviable career which has seen David rise to the top of his profession and now achieve a long standing ambition to set up his own practice.
David qualified as a chartered surveyor in 1995 and having worked in the North East and North Yorkshire throughout his career he has attained a wealth of experience. He has had an intrinsic role with some of the region's most prestigious developments negotiating many lettings, sales and acquisitions including some of the largest.
As commercial property consultants Jackson & Partners have a deep understanding of the property market and can help with the acquisition, sale and letting of commercial buildings and land across many sectors. We also provide landlord and tenant advice, including lease renewals, rent reviews and lease restructuring plus a range of other property related issues.
Our background includes acting as development advisor for a number of the region's most high profile schemes including Northshore, Preston Farm, Morton Palms, Lingfield Point, and most of the office buildings on Teesdale Business Park in Stockton. There are very few buildings in the Tees Valley that David has not had any involvement with.
The aim of Jackson & Partners is to provide a new force in the regional property market drawing on many years of experience. Property is often a company's most valuable asset and we aim to help you achieve maximum value from your investment.
< Back to Blog